on mammoth, they say CP's ending.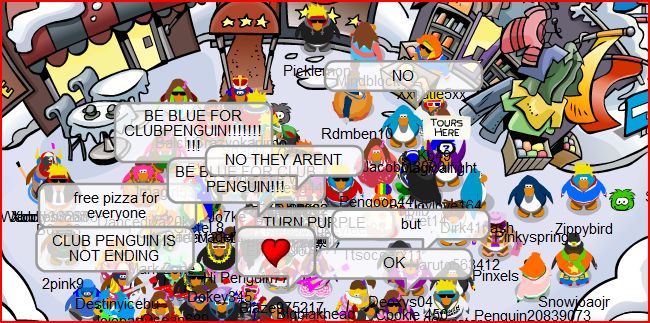 heres 10 reasons why it cant:
1: club penguin has millions of players, and is making billions off of it.
2: if the game was ending, it would be announced
3:if CP was ending, the game would be taken off the server and you would'nt be able to login
4: wat idiot would plan a ton of things, then shut it all down a week before?
5:Tornadoes (the said doomsday thing) cant form in extremely cold areas, even on an unrealistic game.
6: Why would you want to shut down something that takes months of programming each little thing and is at the top of its game for no reason?
7: It would be in the paper, or would have sent out e-mails.
8:its costs too much money to throw away.
9:they say the boilerroom is safe, but if CPs ending, you wont even be able to login with hacks.
10:They're building a hq in sydny, a strange time to shut it down.
oh yeah i proved it